If you are travelling to Australia, You may need a prepaid SIM card for calling, internet and Text. Australia is the best country where millions of people visit for trips, for business, and many students go for education. You can select the best SIM card in Australia by price, data, text, and requirements. After moving to any country, communication networks are essential to keep your family informed. Therefore, in a new country, you will not know which is the best mobile network. I will provide you with complete information like mobile networks in Australia, internet speed, calling plans, packages, and international calls.
I have visited many countries and tested prepaid SIM cards. Before this, I visit Saudi Arabia, United Arab Emirates and America New york and already have written the full details. You can also check the tourist SIM section and can find the country where you are visiting. There are several mobile phone networks in Australia which are providing prepaid, postpaid and internet services throughout the whole country.
Which Best SIM Card in Australia?
It depends on your location and usage what you need more, Data, International calls and text messages. You can see all network details with prices and data then you can select the best prepaid SIM card in Australia. If you are looking for the cheapest SIM card in Australia or the best SIM card for students, you can choose Vodafone, Aldi Mobile, Lebara Mobile, Boost Mobile and Optus. Because these are famous networks so, their signals and coverage can be good in your area.
Now, We will talk about all these networks one by one and will provide you with their prices and packages.
Telstra
Telstra is one of the network in which prepaid SIM card prices are starting from $2 which is a very little amount. You can buy this SIM card from Australia Sydney Airport, Perth Airport, and other many Airports, Shops and Licensed resellers. If you will buy a starter toolkit you will get only 3 in one SIM cards Standard, Nano and Micro. You can buy it and can use it after recharge balance and activate any offer. You can buy prepaid SIM cards at these prices with Data and without data packages:
Prepaid Starter-Kit = $2
Prepaid Starter Kit + $10 recharge = $10; (Recommended for Starters & Students)
30GB Data + Prepaid SIM card = $30
Prepaid Starter-Kit + $30 recharge = $30
40GB + Unlimited Text and Calls + Prepaid SIM Card = $40; (Best for Business)
65GB + Prepaid SIM Card = $60
Now, I will explain about one by one SIM card details, prices and usage. I think it can be a good choice if you are looking for the best and cheapest prepaid SIM card. I bought a prepaid SIM card for a $10 kit and activate the data package after the full activation of the SIM card. When you will buy a new SIM card, the company staff will ask you to show your passport. They will show you the menu cards of SIM cards with prices and plans; Just show them your passport and you will get a SIM card registered in your own name. The Telstra SIM card will take 20 minutes for full activation and you have to only wait.
Prepaid Telstra Plans and Prices
You can buy long expiry prepaid Telstra SIM cards at the lowest prices and also can buy any below given plans and can activate them on your tourist SIM cards.
You will get recharged with each plan and can use this to call international numbers you can make unlimited calls to your home country numbers. Just buy any plan and you can get unlimited calls and texts to all Australian networks for free. If you will recharge your SIM card before the plan expiry, you will get 200GB of data for free. In some plans, the credits which you will get including calls and text can use for anything like international calls and local calls. You can use internet data on 5G if you have a compatible mobile phone.
Telstra prepaid SIM card is the best choice if you want to send unlimited text messages worldwide or nationally. This network is offering unlimited Text messages to all networks in Australia and 100 free text messages can be sent to all countries. When you arrive at your destination in Australia and want to inform your friends and family who live in other countries, you can send them an SMS for free and give them your new number. The $40 prepaid plan, $150 prepaid plan and $60 prepaid plans are the best for those who come to this country for more than 15 days. You can activate these all plans on your New Telstra prepaid SIM card while buying it or using the Telstra app.
Telstra Prepaid customers can check their balance or credit on our mobile phone by dialling *121#. Postpaid customers have to need to check it on the app by logging into their account and calling the helpline number 125 111. If you don't know your Telstra number then you can dial *100# to check your number on your mobile phone screen.
Telstra Contact and Helplines
| | |
| --- | --- |
| Helpline Number | 125 111 |
| Website | http://www.telstra.com.au/ |
| Email | customer.support@team.telstra.com |
How to Check Remaining Minutes, SMS and Data?
Dial *121# to check the minutes, SMS and data.
How can I check the Telstra number ?
Dial *100# and press the call button. The number will appear on your mobile screen.
Can I recharge tourist SIM card?
Yes, tourist SIM cards are valid for recharge and for use if the SIM card expires.
Optus
It is another best networks in Australia which is providing prepaid, postpaid, fixed line services, TV and mobile phone services. You can call Optus service centre number 133937 to activate and deactivate any plan, buy a SIM card and now any information. We will also show you the internet, calls and text message plans with complete details. If you need an Optus tourist SIM card, then you can also buy it for free with some plans and offers.
Optus's new SIM price is only $1 which is the very lowest price in the world. You can also order Optus prepaid SIM cards online from Optus's official website. This network is providing data, calls and text plans starting from $7 and ending at $300. You can choose any below-given plans below that complete your needs. There are weekly, monthly and annual plans available which anyone can activate and subscribe to by calling the Optus helpline number 133937.
If your mobile is eSIM supported then you can buy an eSIM card online without any hassle. Also, if your mobile phone is unlocked, you can use physical and eSIM cards that your mobile phone support. First of all, you will be confused by buying a prepaid SIM card in Australia because, like Telstra, Optus is also offering unlimited calls and Text message plans to its prepaid customers. Optus's smallest plan for tourists is cheaper than Telstra's because Telstra was providing SIM cards with calls, data and text at $10 and Optus is giving it is only $7. You can also call Saudi Arabia, the USA, Europe, France, Nigeria, UAE and many other countries with its free international minutes. Now, we will also compare and check out the latest deals and plans here.
To recharge your Optus SIM card send the menu to 9999. if you want to check your current mobile balance, you can use Optus mobile app and can SMS "Bal" to 9999. You will receive your balance information SMS in a few seconds. To check the balance including data, calling minutes and SMS dial *100#. The prepaid helpline number for Optus is 1300 300 937 and customers also can use the app, or visit the website instead of this.
Vodafone Australia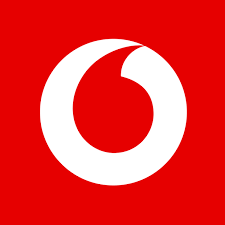 Vodafone is another famous mobile phone and fixed-line connection network in Australia. If you have a mobile phone which supports Vodafone SIM and is unlocked then you can use only SIM cards and deals. You can also use Vodafone Australia 4G and eSIM but your mobile should be compatible to use eSIM cards and 5G. Vodafone is offering unlimited calls, SMS and international plans to its new and old prepaid users. They can buy new SIM cards online, from any reseller and Vodafone sell point by just showing their ID or passport.
I have checked that Vodafone does have not any special SIM offer for tourists so, so they can buy any prepaid SIM-only deals with a free SIM card. Here are some latest deals and plans offered by Vodafone Australia.
Given prices and usage is as of 2023 and can be changed according to time. You can check more details and fresh prices on the Vodafone Australia app and website. Vodafone is providing all plans with 5G internet; to use this, you must have a 5G-supported device and mobile phone. Vodafone internet speed will depend on the user's device and location but its speed 2Mbps to 10Mbps with fair usage.
The helpline number for prepaid customers is 1555. Other network users can call 1300 650 410.
ALDImobile
This company is offering mobile phones, data plans, family plans and pay-as-you-go plans for its customers. If you are a tourist and coming to Australia for some days, this SIM can help you to save more money by buying a prepaid tourist SIM card in Australia. AmaySIM prepaid SIM card includes a plan price starting from $15 which provides unlimited calls text and some internet data. You can also check out its latest tourist plans, internet plans and text message plans.
The helpline number for Aldimobile is 1300 or (1300 253 466). You can buy any plan and can buy SIM cards online by going to any nearest retailer and shop. You can also check your balance by dialling *124# from your phone and using the Aldimobile app.
AmaySIM
SIM Only Plans | Our Prepaid Mobile Plans | amaysim
This network is also offering eSIM and you call on BYO numbers with its call plans. With unlimited data plans, you can use a 5G network if your mobile phone is compatible. AmaySIM is offering unlimited local calls and text plans and unlimited data offers to its prepaid customers. Its prepaid plans are starting from $6 and provide 2GB of data, unlimited national calls on all Australian numbers and Text for 28 days. You can also buy Long Expiry prepaid plans and can use data and calls for a long time without any contract.
Your mobile phone should be eSIM supported to use the eSIM service of this network. Tourists can use physical SIM cards to insert into their old mobile phones but those mobile phones should be unlocked to use other networks.
Do you know what is unlimited data banking in all plans? When you will renew your plan after expires, the previous remaining data will be added to the next plan. When customers will get international minutes, they will be able to call only in limited destinations. If you are buying AmaySIM eSIM or 3 in One SIM and don't know its helpline, or some short and useful USSD codes then you can follow these methods to know more information related to AmaySIM.
To check your Amaysim account balance using a USSD code, you can dial the following code from your Amaysim phone: *100#. After dialling this code, you will be prompted to press the call button. Once you do this, your current balance will be displayed on the screen. This includes information on your remaining credit, expiry date and any bonus credit you may have.
Please note that if you are roaming, charges might apply when you use this method. You can also check your balance by logging into the My Amaysim app or website using your phone number and account password, or by calling Amaysim customer service at +61 2 8072 7100.
Conclusion:
Now, It is your decision which SIM card is the best for your requirements and budget. Each network has its own characteristics some offer cheap but not good sources and some offer a good source but not a good price. Vodafone is the most used network as its coverage is very good but its plans are quite expensive. Also if you go to Telstra you can buy this sim for only $2 but I wouldn't recommend it if you have a good budget. You can get Telstra's $10 plan SIM card which gives you local and international calls, and messages.